YOUR NOTARY PUBLIC & COMMISSIONER OF OATHS
Usman Hannan is an experienced, dedicated, professional Ontario Notary Public and Commissioner of Oaths appointed by the Attorney General of Ontario in 2012. Since then every year he is providing thousands of Ontarians top Quality Notary Public and Oath Commissioner service at a low price from his office in downtown Mississauga. He has a JD from Osgoode Hall, York U; MA Economics from University of Waterloo, and BA Honors from U of Toronto. He founded After-Hour Notary Public.
Aside English, he is fluent in Bangla, and knows intermediate level Arabic and Hindi/Urdu.
He is also a practicing personal injury and wrongful dismissal lawyer at his law firm Hannan Hannan Barristers.
Why After-hour Notary Public?
Our Promise and Commitment: Highest Quality and Reliability at a Cheap and Best Price. If you are not satisfied, You Get Your Money Back.
---
Friendly, Professional, Experienced and Efficient Service. Notary Public and Oath Commissioner Work Done in Less than 5 Minutes with Little to No Wait-time in Most Cases. You save precious time and your hard-earned money.
---
Whenever appropriate, We provide crisp Red Seal Notary Stamp or Golden Seal Notary Stamp at no extra fee.
---
Our Ontario Notary Public and Commissioner of Oaths is duly appointed by the Ontario's Ministry of Attorney General, and is fully registered with Ontario Official Document Services (ODS),  and Global Affairs Canada for Authentication Purposes. Such Authentication also serves the Canadian Equivalent of Apostilles that certain countries require.
---
Avoid Hassle, Heavy Traffic and Disruption in work-flow only to Notarize during business hours. Our walk-in Notary Service stays open weekdays After-hours / evenings / nights and on Saturdays & Sundays. We are open when others are closed. 
Open 7 Days a Week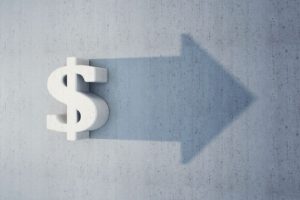 Notary Public Detailed 

Fee Structure
 $10 each notarization, Tax Included ($8.85 +HST)
---
Every 6th Notarization or Commissioning in the Same Sitting is FREE
---
Each Notarization or Oath Commissioning  = Notary Public/ Oath Commissioner Signature + Embossed Notary Seal + Necessary Oath Administration + Any Other Applicable Stamps/Seals.
Example:
1 Notarization/Oath Commissioning, Fee: $10, tax included.




---

Total 2 Notarizations/Oath Commissionings, Fee: $10 + $10 = $20, tax included.




---

Total 3 Notarizations/Oath Commissionings, Fee: $20 +$10 = $30, tax included.




---

Total 4 Notarizations/Oath Commissionings, Fee: $30 +  $10 = $40, tax included.




---

Total 5 Notarizations/Oath Commissionings, Fee: $40 + $10= $50, tax included.




---

6th Notarization/ Oath Commissioning: FREE,
        So, Fee for Total 6 Notarizations / Oath Commissionings= $50, tax included
---
Total 7 Notarizaions / Oath Commissioning: $50+10 = $60, tax included.
...
...
12th Notarization /Oath Commissioning in the same sitting: FREE
---
... And so on.
**We accept Cash or E-Transfer Payments Only**
We are Mississauga, Toronto and Ontario's BEST OPTION after A FREE NOTARY PUBLIC & Commissioner of Oaths.
---
Our Service Covers:
 Oath Commissioning/Swearing of Affidavits & Notarizing Your Signatures for all types of documents and forms other than will/last testament execution. For example, we witness/oath commission/ notarize:

Child Travel Consent Letter,

Immigration and Invitation Letter,

Name Change Application,

Out of Province or Ontario real estate closing docs,

USA/American Real Estate Closing Docs,

Authorization to do Something,

Sworn Affidavits, like affidavit of one and the same person with different names in various documents,

Statutory Declarations,

Professional and Licensing Exam Applications,

Inter-family motor vehicle transfers,
Immunization exemption forms

Power of Attorneys,

Court documents,

Estate Administration documents

Patent/ Trademark Documents
Family Agreements
Business Contracts

And much more. 

See our Helpful Information Page for Document Preparation Guidance.

Certified True Copies, attestations and Notarizations of ALL TYPES OF DOCUMENTS, for example: 

Passports,

Driver's License,

Marriage Certificates,

Birth Certificates,

Foreign/Domestic educational/degree certificates,

Various Photo IDs

And much more. 

We also do finger print service.
ILA or Independent Legal Advice for Real Estate / Refinance Closing: This service involves legal expertise, and hence fee structure is different than usual notary service posted here. If you need a real estate closing ILA, please call us for pricing details.


---

Some of our our global notarization and commissioning service examples:

Various Docs for USA, for example US Real Estate Closing Docs etc. 

Caribbeans/ Guayana/ Jamaica/ West Indies' Estate and Real Estate Documents etc.

Power of Attorneys etc. for India, Pakistan, Bangladesh.

Tawkil or Wakalat for Saudi Arabia, Egypt, Syria and other Middle Eastern Countries.

And many other documents for every corners of the globe.

The document to be notarized or commissioned can be in any language.  


---
What to Bring In for Notary Public or Oath Commissioner Service
T

wo pieces of your ORIGINAL IDs.

One of them must be govt. issued photo ID, like passport, driver license, health card etc. A second ID can be without photo.

If You Need Certification as True Copies or Attestation of Originals:

Originals of all documents + their photo-copies. (Note: if you need to certify true copies of Wills/last testament and Power of Attorneys, please call us for the requirements)

If You Need Oath Commissioning/Witnessing Signature Service:

All original documents that you will be signing. The person who has to sign must sign personally in front of the Notary Public. (Note: We do not witness will/last testament execution.)
We only accept cash or e-transfer.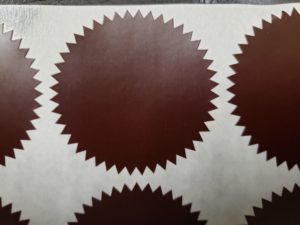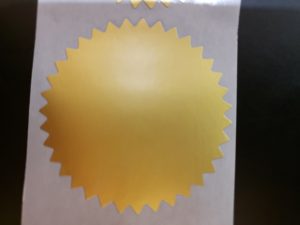 Questions? Need help? 
CALL BETWEEN 9 AM to 8 PM
905-483-6432 (text "notary" for Call-back)) / 905-484-3605 (text "notary" for Call-back) / 905-275-6776 (Land-line). Standard Call-back time 2-20 minutes.
Email: contact@publicnotarymississauga.com
Our Friendly, Courteous and Professional Notary Team Will Be Happy to Assist You